Beat Goes On
The BGO team deliver workshops and CPD sessions throughout the UK including at the Music & Drama Education EXPO, the Music Mark Annual Conference and for numerous music education hubs throughout the UK.
Beat Goes On also work with a range of international schools.   This has included keynote presentations and PD sessions at the Latin American Heads Conference in São Paulo, BSME (British Schools in the Middle East)'s inaugural Music & Drama Conference in Dubai, Musical Futures Australia's 'Big Gig' in Melbourne, Little Kids Rock's 'Modern Band Summit' in Colorado, USA, residencies at North London Collegiate School Jeju in South Korea and Falls Church schools in Virginia, USA and numerous events throughout Europe.
Beat Goes On have partnered with organisations including Charanga, United Learning, Let's Learn To Play, Sing Up!, Artsmark, Arts Award, Music Mark, Music Teachers Association and a number of music education hubs and organisations.
The BGO team is located around the UK and Ireland allowing us to accommodate any event, any size, anywhere.
Team BGO
Ollie is the founder and director of Beat Goes On. He is a former cast member of the hit show STOMP and its sister show, 'The Lost & Found Orchestra'. He is also a qualified secondary music teacher and combines these experiences to deliver fun, engaging and memorable workshops which draw on participants' own ideas, as well as developing skills and knowledge. Ollie also promotes the use of music as a means of encouraging well-being, for both individuals and teaching communities.
He has appeared on the BBC including 'Children in Need', 'The One Show', 'The Culture Show' and CBeebies' 'Let's Go Club'.
His Amazon bestselling body percussion tutorial 'Body Beats' has been incorporated into curricula internationally.
Alongside education, Ollie is also a drummer and percussionist.  He leads 'Sambaoke' – mass karaoke singalong with a live samba band! (www.sambaoke.com)
​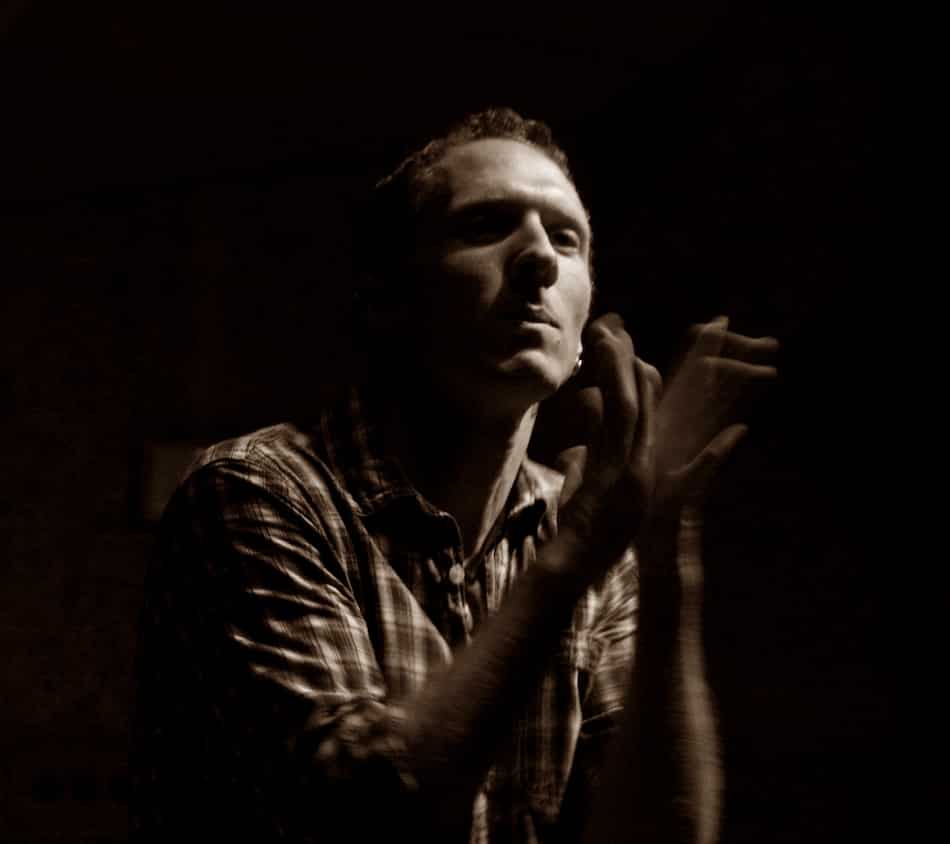 Facilitators
Alba Cabral is an award-winning Brazilian musician based in London since 2010, where she composes, performs, teaches and collaborates in several projects. She gained a Masters Degree in Music Leadership at the Guildhall School of Music & Drama, and 'Languages' from the University of Sao Paulo. Her extended music studies include body-music certificates, percussion masterclasses and vocal-coaching courses. Her professional experience ranges from regular music teaching in primary schools to workshops of body-music, collective music making, percussion ensembles, music for toddlers & families in the UK, Brazil and abroad. She's been working on music production for artistic videoarts with the MinA organisation. Alba has co-produced a debut album of her all female percussion-led band 'Let Drum Beat', released in February 2020.
Alba is based in London and travels throughout the UK and internationally.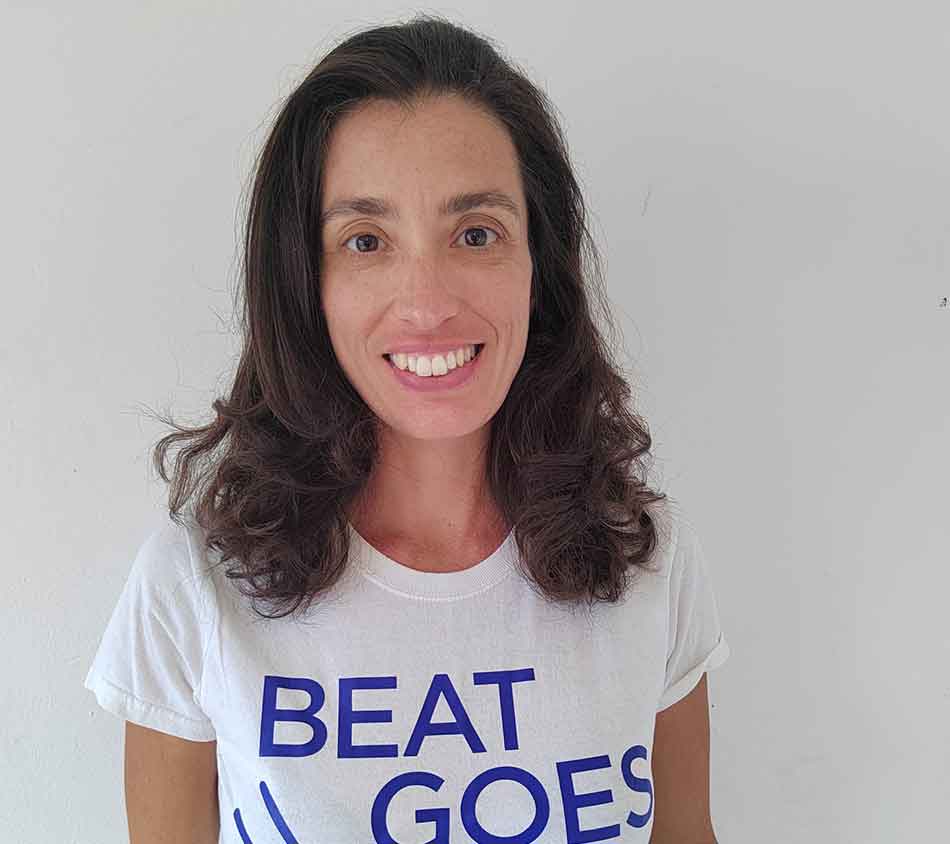 Aluá Nascimento
, a remarkable percussionist from Sao Paulo, has captivated audiences worldwide with his extraordinary talent. From his early beginnings learning from his father, the renowned percussionist Dinho Nascimento, to studying at prestigious music schools, Alua's passion for percussion has taken him on an incredible journey.
As a former member of STOMP and collaborator with renowned artists, he continues to push the boundaries of his artistry. With accolades including Latin UK Awards and Focus Brazil Awards, Alua's mesmerising performances weave rhythms and cultures together for an unforgettable musical experience.
Alua is based in London and travels throughout the UK and internationally.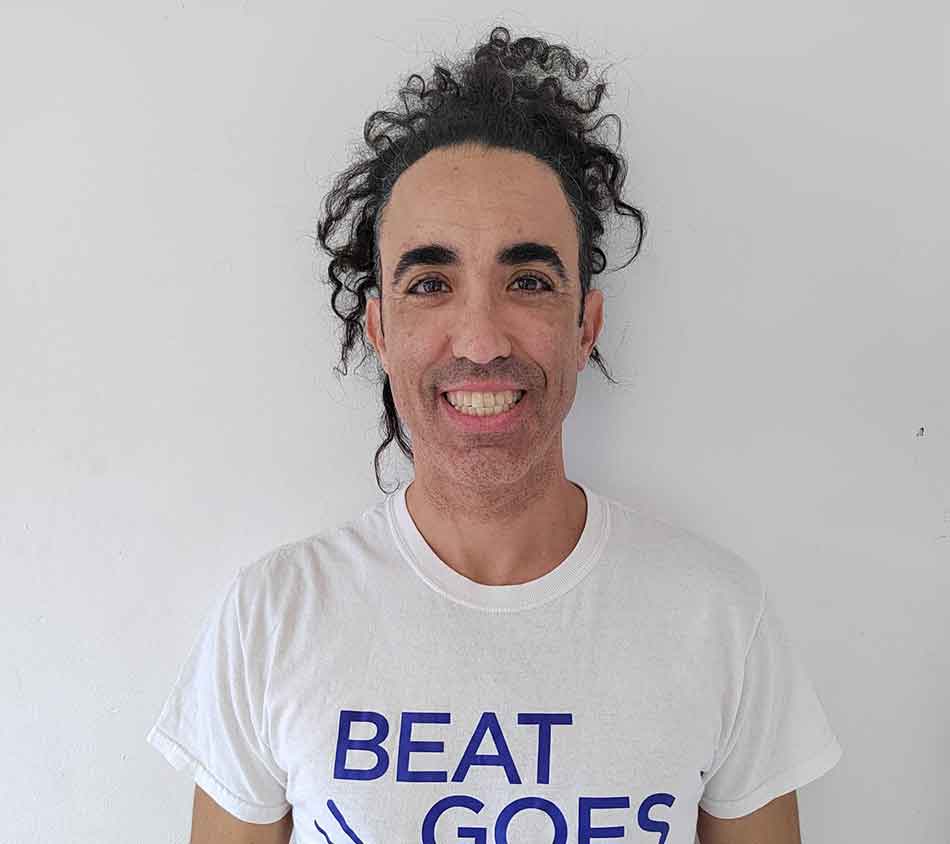 Emma King
After completing her studies at the Guildhall School of Music and Drama in 2013, Emma joined the smash hit show STOMP in 2014 and toured extensively throughout Europe, Asia, Australia and South America with the company.
Performance credits also include The Lost & Found Orchestra (Adelaide Festival 2018) The Nightingale & The Rose Opera (Irish National Tour 2018) London Contemporary Orchestra (JUDE 2019) Joss Arnott Dance Company (UK Tour 2019) Irish National Opera (How Aria? 2020) Lyric Theatre Belfast (Rough Girls 2021) and Royal Court Theatre London (The Promise Dutch Tour 2023).
As a workshop facilitator Emma has delivered percussion workshops for STOMP, Birmingham Conservatoire, Guildhall School of Music, Trinity Laban, Scottish Chamber Orchestra, Music Network Ireland and The National Youth Orchestra of GB.
In 2022 Emma became a member of the Beat Goes On team and delivers workshops throughout the UK and internationally.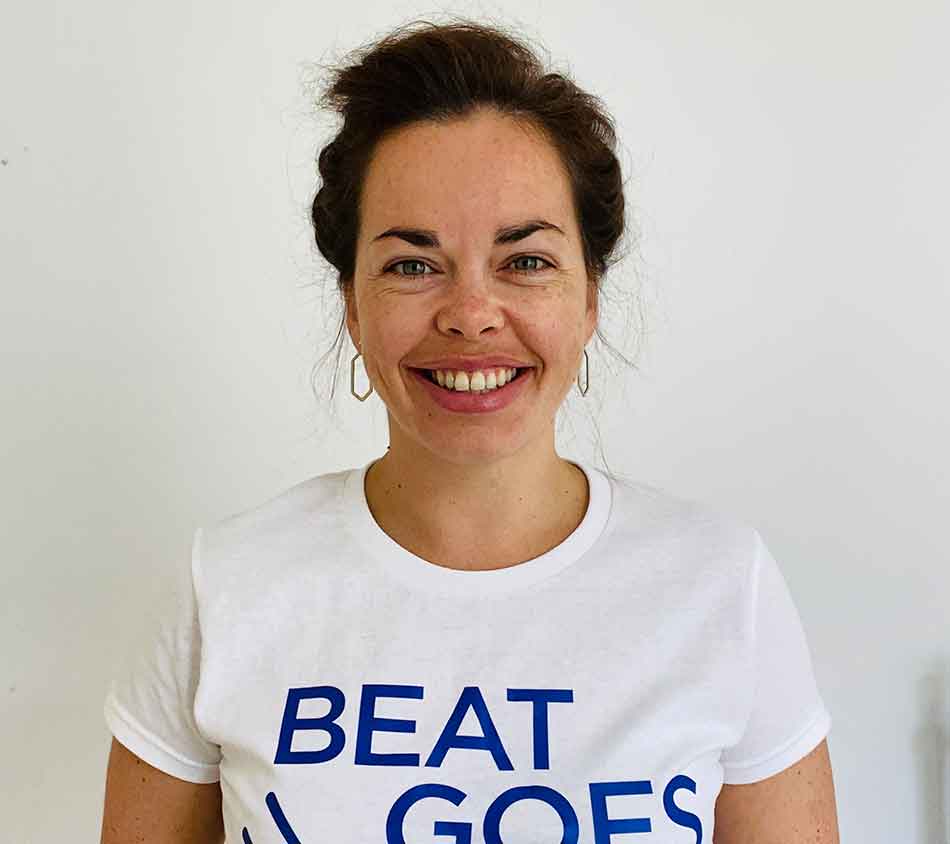 Fernando Machado is a Brazilian musician, composer, creative facilitator and teacher.  He trained as a Classical Guitarist and holds a Masters degree in Music Leadership from The Guildhall School of Music and Drama.
Fernando's core practice includes songwriting, free improvisation, cross-arts and inter-cultural collaborations, community music, body percussion and creative workshops.
Fernando has been leading workshops for Beat Goes On since 2019 including sessions with Primary and Secondary schools and CPD training for educators.
Fernando is based in Brighton and travels throughout the UK and internationally.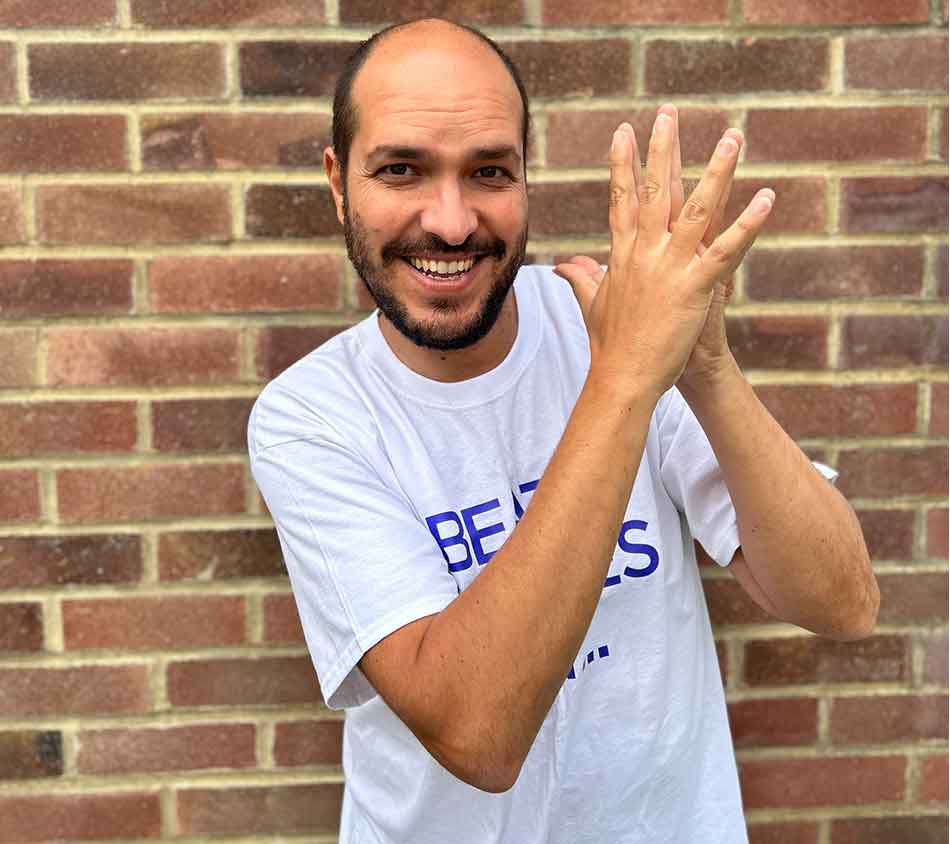 Fred Claridge graduated from the University of Birmingham with a BMus (Hons) in 2012, studying Drum Kit & Percussion with Malcolm Garrett at Birmingham Conservatoire. He has since has worked internationally as both performer and educator, playing with artists and collectives such as London School of Samba, Blanco White & Billy Bragg. 
As an educator Fred works with thousands of students each year, with a particular passion for working with marginalized groups and those with special educational needs. Fred is committed to leading inclusive, educational and high energy workshops with specialism in Brazilian samba music and is proud to be a member of the BGO team!
Fred works throughout the UK and internationally.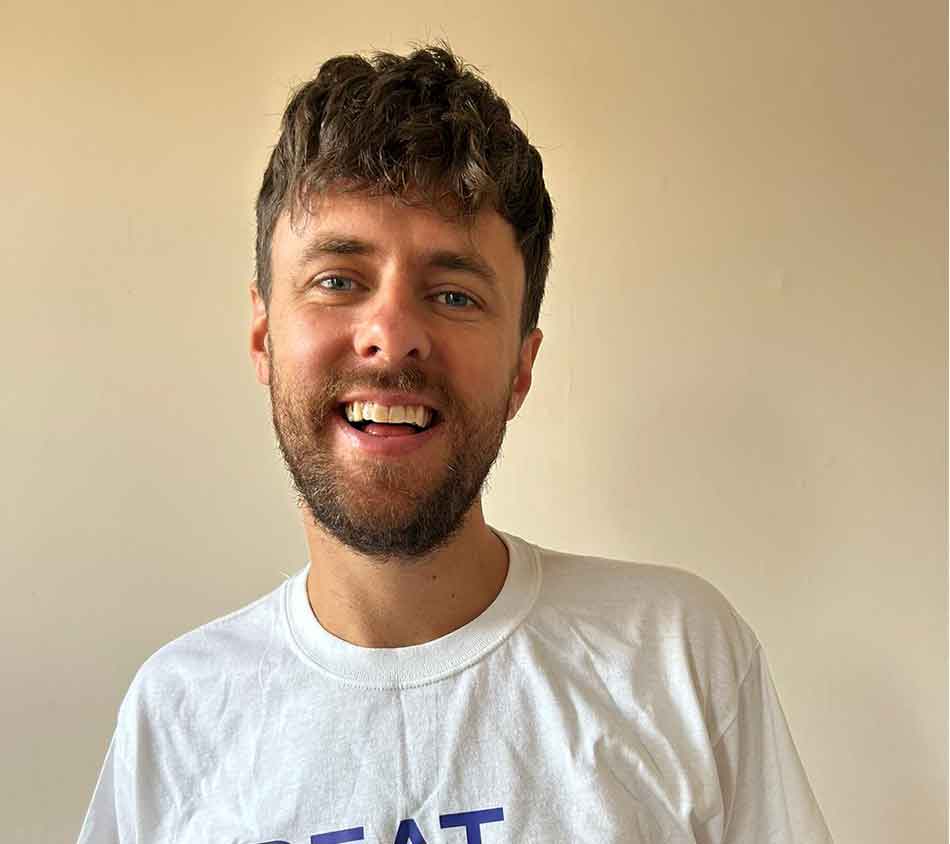 Katie Mallard is a community percussionist, composer and performer with a passion for bringing rhythms to adults and children from all backgrounds and abilities. A psychology graduate, she is known for her compassionate teaching style, energetic workshops and for the vibrant community drum groups she has founded.
She is founder and musical director of Banda Na Rua street percussion band and Valley Beats Community Samba Band. Recent community projects have included a commission to write and perform a respectful piece for the Holocaust Memorial Parade, covered by ITV Calendar News, bringing those with mental health issues, learning disabilities and the elderly together to compose a new piece for the Sharing Memories program and visiting Kirklees schools, collaborating with a team of artists for the Our Biennale festival, enabling young people to make their very own remarkable pieces of music and art.
Katie is based in Yorkshire and travels throughout the UK and internationally.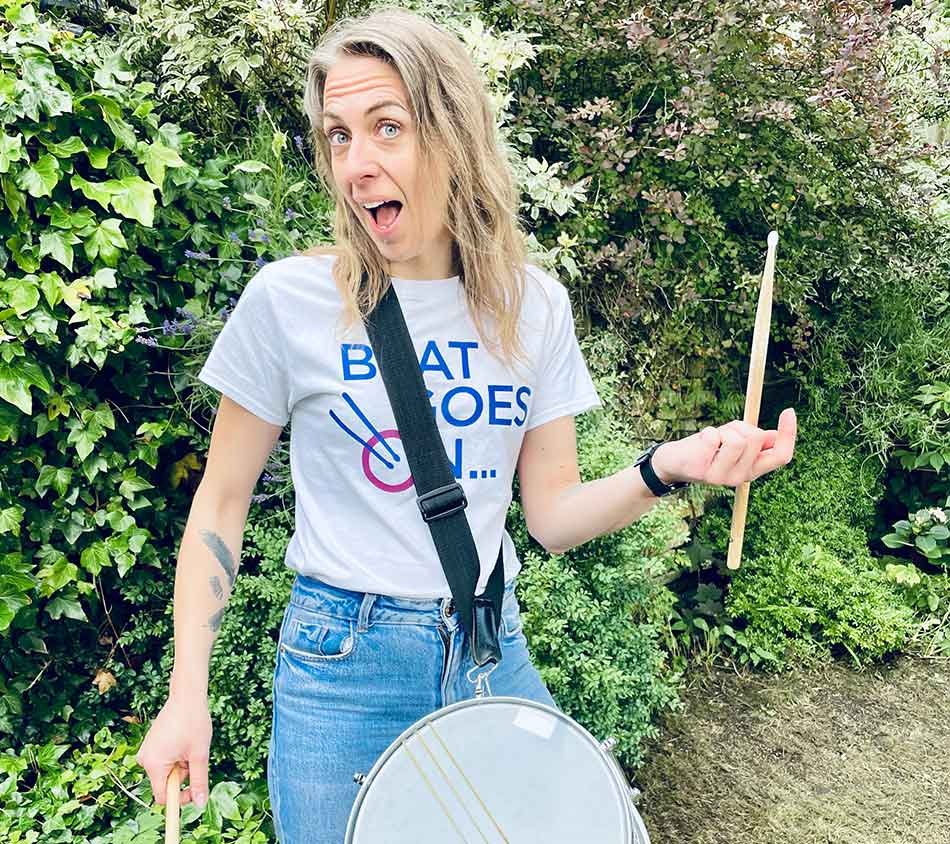 Lil Iontcheva was born and studied in Bulgaria and moved to the UK in 2008.
She is a highly accomplished musician with a wealth of professional industry experience, primarily within orchestral percussion and musical education. She works with individuals and groups, empowering pupils to learn and develop skills in specialist musical instruments, keeping up to speed with curriculum standards, maintaining discipline in classroom and academic ecosystems, collaborating with academic professionals and exceeding expectations set by senior leaders. 
An innovative educator and goal-orientated individual who enjoys working with people from all backgrounds and is always ready to take on new challenges. 
Lil is based in Ireland and travels throughout the UK and internationally.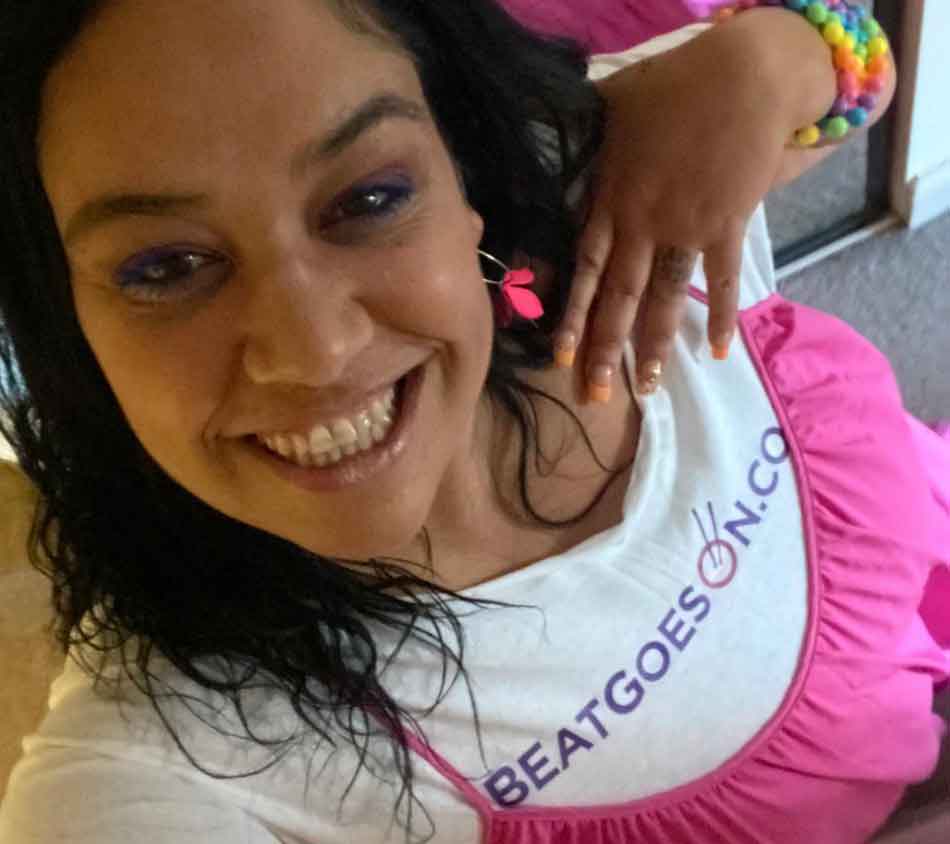 Lily May is an inspiring music leader and performing musician. She teaches percussion, piano and curriculum music, and runs primary percussion ensembles in southeast London.
Specialising in Afro-Brazilian percussion, Lily draws on an eclectic musical background from orchestral playing, through to Djing and music production. Lily is passionate about the importance of quality ensemble playing in schools and in 2023, has composed a suite of classroom percussion pieces for SingUp! 
Lily has been part of the Beat Goes On team since 2016. She is a versatile facilitator delivering EYFS, samba, hand drumming, body percussion and CPD workshops in all settings.
She is based in London and travels nationwide and internationally.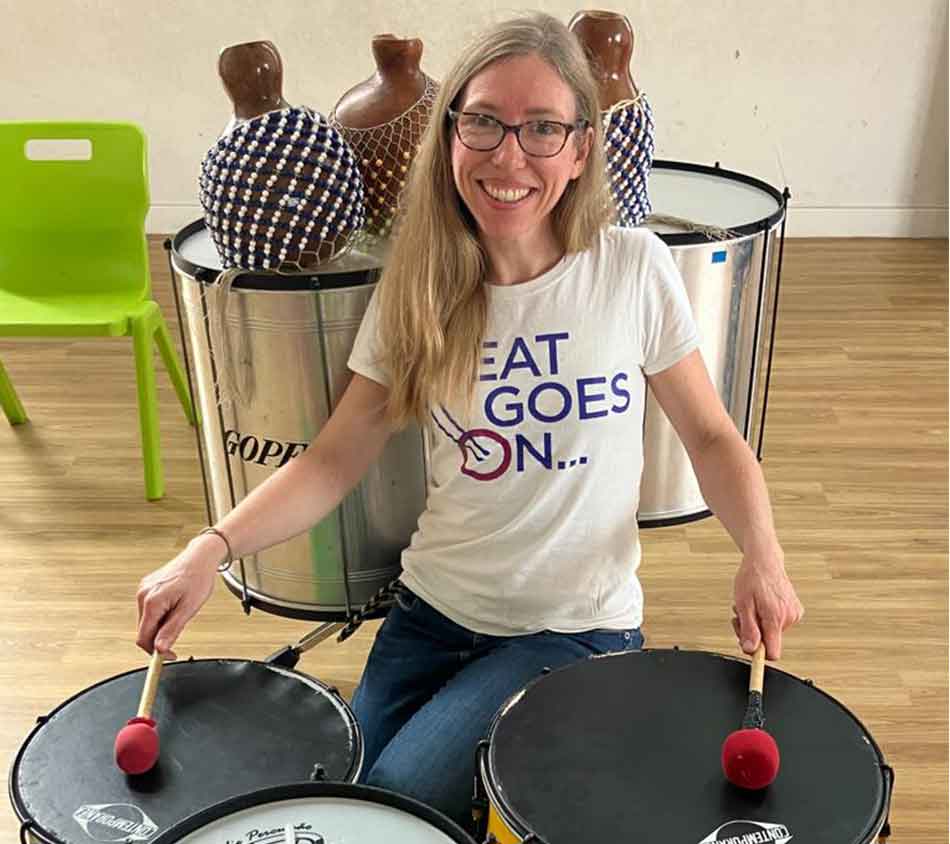 Mika De Oliveira is a teacher/performer working in performance arts in the UK since 2005. With a background in classical music, Mika followed her musical study to Japan and Brazil where she fell in love with Brazilian music and dance. She shares that passion through workshops with school pupils and staff, people of all ages in the community, as well as corporate events and special occasions. Specialising in Brazilian Drumming, Body Percussion, Brazilian Dance and Singing, Mika's love for her work gives her abundant energy to inspire children and adults alike.
Mika is based in Stoke-on-Trent and travels throughout the UK and internationally.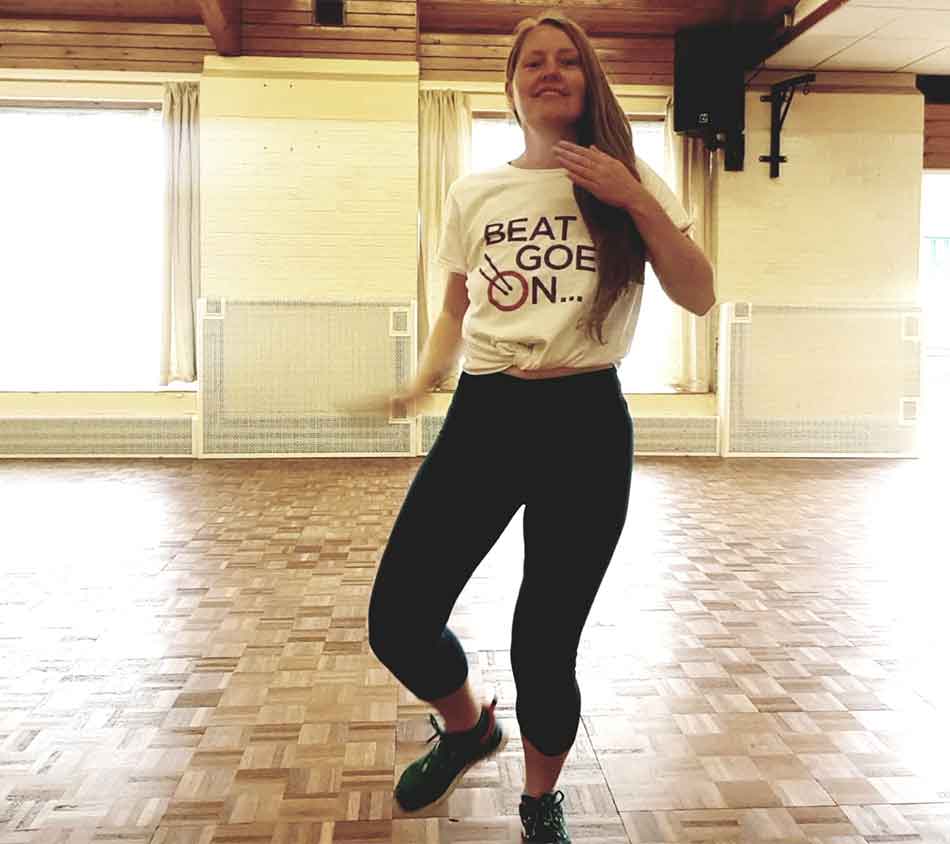 Mitch Oldham is a drummer, percussionist and educator with over 30 years experience.  He has performed on stage and theatre touring internationally, and now runs street performance bands Fat Cat Brass, Stilt Batteristas and Sound Catchers.
Mitch facilitates workshops in schools, colleges, prisons and SEN schools as well as the corporate sector. He explores Brazilian, Middle-Eastern, West African and Cuban percussion as well as facilitating body percussion and small group workshops and making instruments from recycled materials.
Mitch joined the Beat Goes On ranks in 2022 and enjoys sharing all of the above in all kinds of settings.
He is based in Derbyshire and travels throughout the UK and internationally.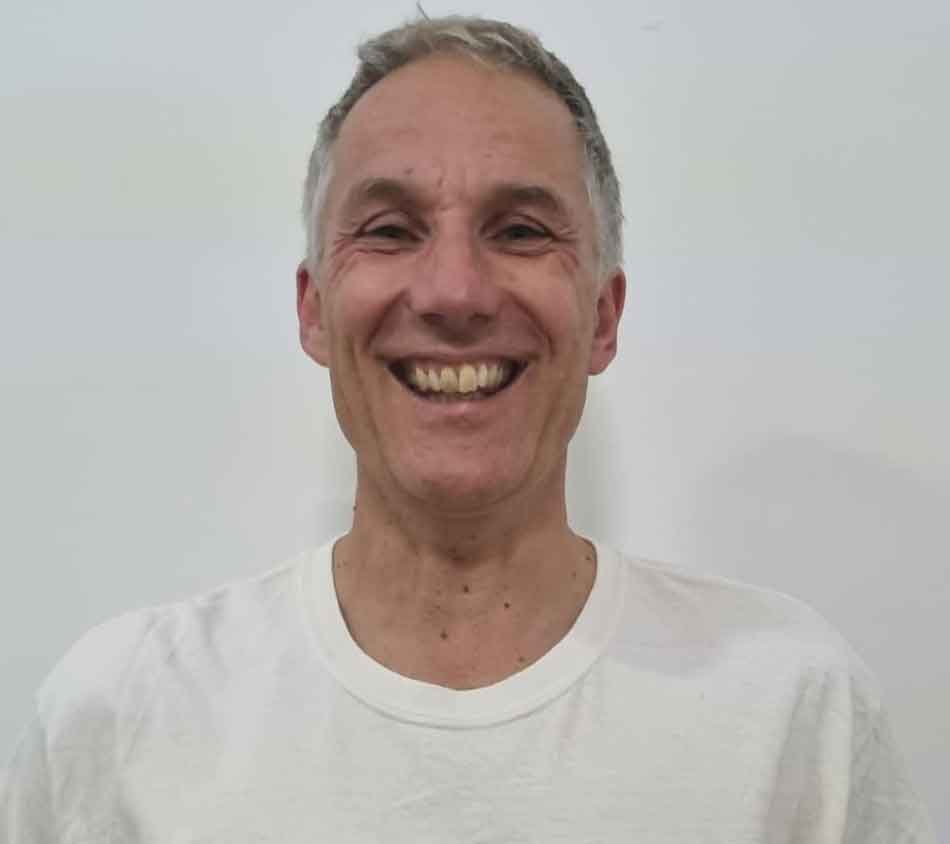 Richard Kensington is a percussionist with a particular love of the conga and djembe who specialises in playing Afro Cuban music. Richard has been a professional musician and educator since 1998, recording, gigging, and touring as well as facilitating percussion workshops in education and community contexts.
Since 2010 he has also specialised in Music in Healthcare working as a healthcare musician in hospitals across the East Midlands in a variety of settings from neo-natal units and paediatric wards to elderly and dementia care wards.
Richard is motivated by the power of music to bring people together, connect and promote harmony within groups. He has a fascination with how rhythm can be used to shift our mental and physical states and to promote wellbeing. Richard is currently co leader of the 10-piece Afro Cuban band Lo Ke Ba.
Richard is based in Derbyshire and works throughout the UK and internationally.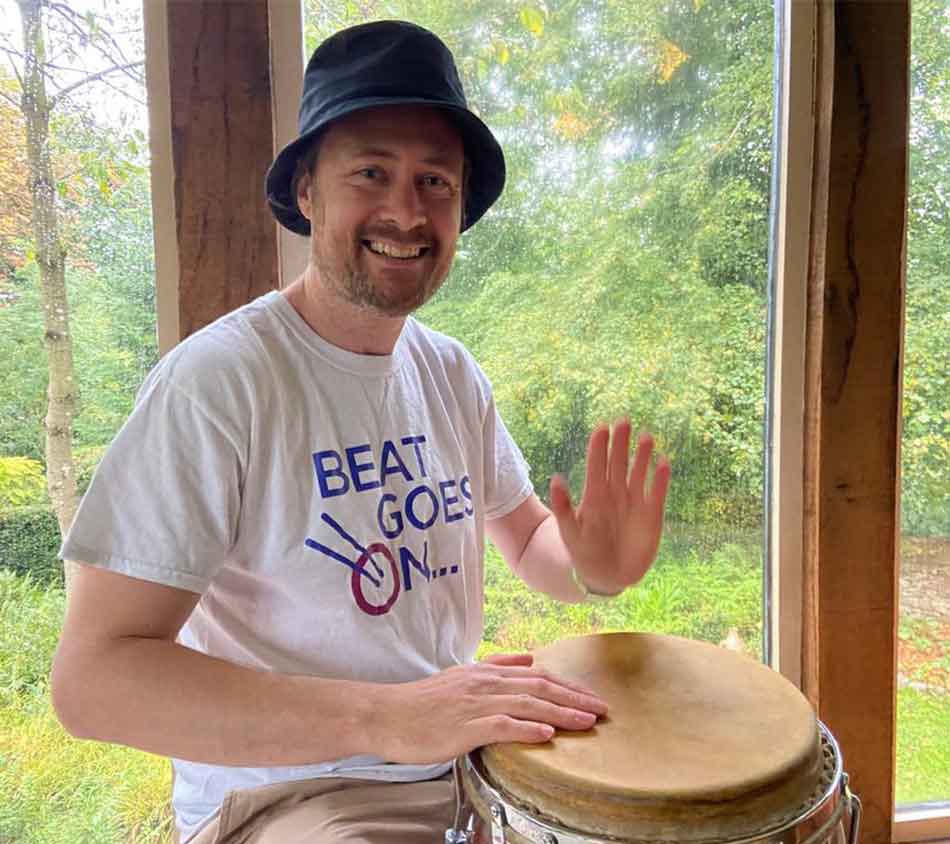 Ravin 'Raz' Jayasuriya is a professional percussionist and tutor with over 30 years of experience performing and teaching in the UK and overseas. He has made several research trips to Cuba and Brazil and has worked with many internationally acclaimed artists.
He is renowned for his teaching, facilitating and motivational skills benefiting both individuals and groups. His teaching skills was formally recognised in 2006 when he won a UK National Training Award, at the highest level, for the exceptional positive impact of his work.
He provides learning opportunities through privately run residential courses and is regularly invited by percussion groups, for which he provides bespoke content.
For Beat Goes On, he delivers Brazilian carnival percussion & African drumming workshops for schools and for corporate team-building events throughout the UK and internationally.
Raz is based in Letchworth and travels throughout the UK and internationally.
Get in touch to arrange an in-person / online session now